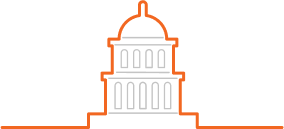 Governmental Entities
A city or county is a complex business. Layers of constituents, a nontraditional workforce and the scrutiny of the general public are blended together with rigid rules and regulations. Working with a CPA firm that is familiar with the complexities of government work is of critical importance. Our decades of specialization in this area allow us to provide the guidance and resources you need to meet the expectations and requirements of your audience.
In addition to having more than 35 years of experience as a leading CPA firm offering government entity audit services, we have worked with various sizes of city and county government agencies, many of which we've established long-term relationships with.
Partnering with Gardiner + Company helps you navigate the often-difficult landscape of rules and regulations with a firm that has been there, understands the territory and is invested in your success.
Municipality and Government Entity Audit Services
Chapter 11 of the Code of Iowa

Generally Accepted Auditing Standards

Single Audit Act Amendment of 1996

Office of Management and Budget's (OMB) Circular A-133

Audits of States, Local Governments, and Non-Profit Organizations

Generally Accepted Accounting Principles

Government Auditing Standards issued by the Comptroller General of the United States
Specialized Services
Internal controls, segregation of duties

Policies and procedures compliance

Accounting policies

Audits of federal awards under OMBA-133

GFOA certificate of achievement program

Assistance with IRS and state authorities

Sales tax evaluation

GASB No. 34

Budget monitoring and long-range financial planning

Cash and liquidity management

Disaster recovery planning
Cerro Gordo County has a long and valued history with Gardiner + Company.  We rely on their extensive knowledge and experience in County government audits.

Heather Mathre, Budget Manager, Cerro Gordo County